travel
A Right Royal Radisson Fit For A Princess!
Akil Syed gestured me into a squatting position as he pointed at a large letter N at the back of the ornate fireplace.
"It stands for Napoleon," he said "and is the original French fireplace that was fitted in the townhouse when it was first built in 1874. It didn't become a hotel for another 50 years and, until 1924, was occupied by the Vanderbilt family, one of America's most powerful shipping and railroad dynasties."
Akil's fascinating commentary went some way to explaining why the Radisson Blu Edwardian Vanderbilt Hotel in Cromwell Road, South Kensington is not your average weekend stay in the capital.
"We may have been the first 'Edwardian' in the country in 1977 but, more than four decades on, it is still a beautiful hotel," beamed Mr Syed, "these days we are 10 adjoining townhouses in one with 215 bedrooms comprising single, double and premium rooms."
Giving us a whistle-stop tour with more pride than a newly ordained father parading his eldest child to the extended family, the hotel's Front Office Manager pointed out some of the property's stunning features including stained glass, beautiful interiors, paintings and architectural flourishes.
Even its meeting rooms left you momentarily speechless: miniature versions of the less ornate rooms at St Catherine's Palace, St Petersburg or, at worst, a dumbed down version of the Palace at Versailles!
A slightly exaggerated description or not, they were stunning by any measure and only the copious jars of wine gums next to the tea and coffee making facilities, betrayed the modern penchant for Haribo whilst working through the day's agenda!
Leaving our room behind for a couple of hours, we dashed off to South Bank, mindful that whilst Mr Syed was arranging our sumptuous evening dinner, we had a 3.30 appointment with the London Eye, the 'we' being me and Princess De Guzman, my guest from South Asia, newly arrived in the UK and eager to sample the delights of the capital.
It was a common name in the Philippines but, for now, it suited me to know that most Brits were wondering if she really was a Princess, obviously without daring to ask the question! Nevertheless the unspoken delusion made for speedy entry down the 'Eye's' VIP queue, whilst Mr Syed had promised my 'Royal' guest something special the following day!  
The London Eye is situated on the South Bank and seemingly has a never ending queue of people eager to board its supersized pods, which have been plying their trade since 2000, offering tourists the highest viewing platform in London until it was eventually topped by The Shard's 245m Observation Deck in 2013.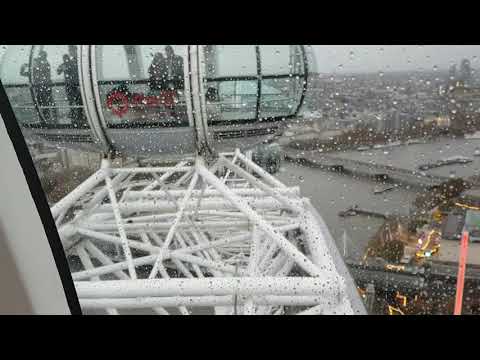 However, it is well worth the 30 minutes ride if you have never been on London's largest Ferris wheel, if only to get a bird's eye view of the Big Smoke.
And, if you have a few minutes to spare afterwards, walk round the corner to Belvedere Road and the Tokyo Zen Café Bakery, where you can sample an array of tasty niceties that will lift your spirits on the grimmest of London afternoons!
Back at the hotel Mr Syed was true to his word, serving up an evening feast and presenting us with two tickets to the Natural History Museum's outdoor ice rink just up from Cromwell Road.
However, next morning, with the promise of yet another 'afternoon' treat – could we be back no later than 4pm? – we stepped out of the hotel, turned right and into a happy coincidence, the London Design Museum, not part of our official agenda but a step in the wrong direction which meant we were unable to make the skating or Harrods but, instead, learned about all the design implications of a trip to the Red Planet in the most wonderful of temporary exhibitions, Moving To Mars.
Not only is the Design Museum brilliant (and largely free!), but it is also perfect for working up an appetite, especially if you take a stroll around nearby Holland Park after your outer space adventure!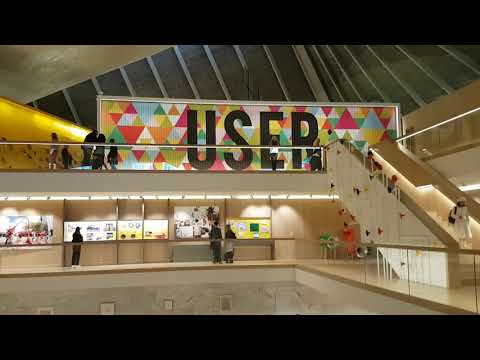 The hotel's 4pm surprise – afternoon tea for two with prosecco – was the perfect end to a perfect day, and only a glutton would have wanted evening dinner.
However, the afternoon's 'cake calories' would soon be taking a battering as we steeled ourselves for Baker Street the following day, and the nearby chaos of Madame Tussauds.
The Radisson Blu Edwardian Vanderbilt is both a leisure and corporate hotel, meaning that it not only has a 24-hour business centre but, between April and October, plays host to lots of visitors from the US and Australia due, no doubt, to its perfect location: minutes from the Victoria and Albert Museum, The Natural History Museum and various other attractions.
However, Sunday morning was Marylebone Road and Sherlock, surely?
It didn't take long to get to Madame Tussauds and, despite crowds that would have made Elland Road look quiet on match day, we battled our way through Aliens, 'A' listers and even gave a Royal wave to Megan, her Majesty and President Trump, before checking out from our hotel later in the afternoon, and heading to our bed for the night in Windsor, sadly not at the castle!
The following day the Queen's official residence was relatively quiet, although the ticket lady assured me that had we visited at the height of the tourist season, we could have expected the cash register queue to snake several hundred metres through the town.
However, her Majesty must have known a fellow Princess was in town; her standard was flying and she was in although the closest we got to HRH was the Royal Range Rover parked outside the area of the castle not open to the public!
As if they'd been given advance notice of Princess De Guzman's arrival, the Queen's State Rooms and St George's Chapel were immaculately presented and worth every penny of anyone's visit.
Whilst in Windsor it is also worth a quick walk down to the town's Theatre Royal where you can hang a left and cross the bridge to Eton High Street.....
......which looks gloriously pretty at this time of year with its Christmas lights in the early evening dusk. In a matter of minutes you can stroll to the end of the High Street and gawp at one of Britain's top schools, Eton, where Boris once attended and basic annual fees are said to be an eye-watering £40,000
Soon afterward it was the journey home but, before leaving Windsor, Princess De Guzman sympathetically eyed the homeless man as he tried to keep warm in the shadows of Windsor Castle. Two people, who both had experience of poverty, quietly admired the regal dignity of Windsor Castle. All was well at Christmas.
Key Facts
Radisson Hotels:
https://www.radissonhotels.com/en-us/hotels/radisson-blu-edwardian-london-vanderbilt
The London eye:
www.londoneye.com
Tokyo (Zen) Bakery, South Bank, London SE1 7PB
The London Design Museum:
www.designmuseum.org
Madame Tussauds:
www.madametussauds.com
Windsor Castle & St George's Chapel:
https://www.rct.uk/visit/windsor-castle