8:22 PM 11th December 2020
family
Bluebell Wood's Winter Appeal Goes Transatlantic
Bluebell Wood's winter appeal has made it all the way to America thanks to Kate Rusby's beautiful rendition of Twinkle Twinkle Little Star.
The Barnsley folk singer's breathtaking ballad caught the ear of Greg Garvan from South Carolina, who was so moved by the song and accompanying video he decided to donate £1,000 to Bluebell Wood's Twinkle Twinkle appeal
www.bluebellwood.org/twinkle
.
Semi-retired father-of-two Greg volunteers at Hospice of Charleston in his home town, where he helps provide respite care for families going through the heartbreak of saying goodbye to a loved one.
Knowing all too well the fundraising challenges hospices have faced in the pandemic, Greg said he was "fortunate and blessed" enough to be able to lend a hand.
"I have never worked with children, so I'm so full of admiration for the work of a children's hospice, which I honestly didn't know even existed until I saw Kate Rusby's song," said Greg, 65.
"It takes someone pretty special to have the strength to do that kind of work and I think I'd find it very tough."
Bluebell Wood's Twinkle Twinkle appeal gives people the chance to celebrate loved ones near or far by dedicating a star in their name, all while helping to raise much-needed funds for the charity.
It was Kate Rusby's song for the appeal - which you can see for yourself here - that captured Greg's imagination.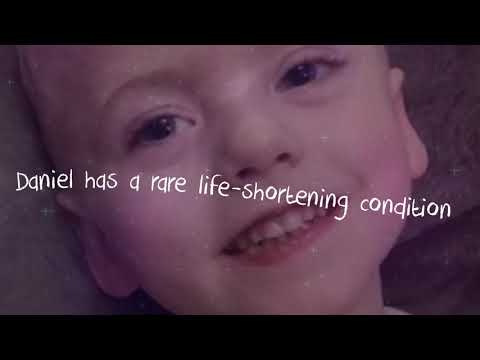 "You really have Kate to thank for this. If it wasn't for her song I would never have heard of Bluebell Wood," he added.
"There are also a couple of personal reasons that motived us to make the donation. Some good friends of ours recently lost their 18-month-old grandson Christopher, so the donation is in memory of him.
"We've also been blessed enough to welcome our first granddaughter, Mae, so it's a celebration of her too.
"So between all that, it just seemed like the right thing to do."
Greg is currently on standby as a volunteer at the hospice during the pandemic, but is very much looking forward to giving his time once again when the time is right.
Rachael Dawes, Individual Giving Manager at Bluebell Wood, said:
"It's not often we get donations from overseas so we were over the moon to discover Greg was supporting us all the way from America.
"It's such a wonderfully thoughtful and generous gesture and we really can't thank Greg and his family enough for their kindness. The Hospice of Charleston are very lucky to have his support and we hope he'll be able to get back to volunteering very soon.
"We'd also like to say a big thank you to Kate Rusby too; without her support we'd never have had the pleasure of making such a kind-hearted new friend."
You can show those closest to you just how much they mean to you, or remember a loved one who is no longer with us, by lighting a star in Bluebell Wood's twinkling night sky here
www.bluebellwood.org/twinkle
.