arts
Drew Dixon
Drew Dixon has shared the stage with Grammy-nominated rock act Kaleo, Corey Smith, country stars Chase Rice, Brett Young, LanCo, Mitchell Tenpenny, Jon Langston, Halfway to Hazard, and Ryan Hurd. Following his debut European tour in September, he will return to the States to open for southern-rock legends Lynyrd Skynyrd and Gov't Mule. With so many high profile names knocking at his door for him to perform with them, it is clear that the South Carolina born rising star is a talent to keep a close eye on. With his debut EP about to be released in the UK to coincide with his debut European tour, we asked him what songs make him...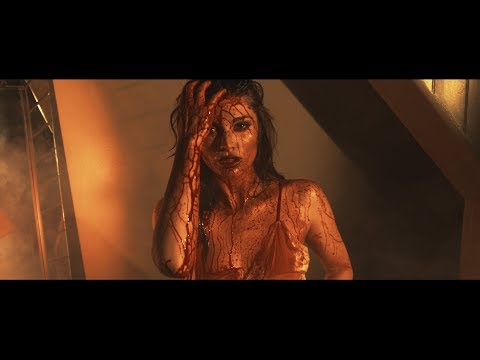 Smile
"Whitehouse Road" by Tyler Childers. It's an amazing song, with a beat I can't help but nod my head to. I basically yell the lyrics whenever the song comes on.
Contemplate
"Work Song" by Hozier. A song about how even death couldn't keep him from his baby, told poetically and perfectly. Absolutely incredible.
Cry
"Seven Spanish Angels" by Ray Charles and Willie Nelson. A tragic yet beautiful love story told by two iconic voices. A perfect recipe for some crying.
Laugh
Anything by Wheeler Walker, Jr... I don't think I can even say the song titles; I'll keep this family-friendly.
Want to work out
"10,000 Fists In The Air" by Disturbed. Really anything by Disturbed gets me fired up and ready to run through a wall.
Reminisce
"Birthday" by The Beatles. When I was young, my dad would make my sister and me wait in the hallway on our birthdays. We weren't allowed to even see our gifts until this song was playing. He took great joy in taking as long as possible before finally pressing "Play".
Relax
"Teardrop" by Massive Attack. I don't know if it's the echo-y music or the woman's voice singing, but this song puts me in a place of zen.
Feel Determined
"Hollywood Nights (Live in Boston)" by Bob Seger. I can put this song on and by the start of the first chorus I want to accomplish any and everything.
Dance
"September" by Earth Wind and Fire. I have a dance routine to this song that atleast one dance partner has called, "way over the top." Easy choice.