nature
Earth Hour 2021
Earth Hour 2021 is on Saturday 27 March at 8.30pm
What is Earth Hour?
Earth Hour was founded by WWF in Sydney in 2007, and is designed to increase awareness about energy consumption and environmental issues including rising temperatures and destruction of habitats on a global scale.
Earth Hour is now celebrated in more than 180 countries and territories as a global moment of solidarity for the planet. Online, #EarthHour and related terms has generated over 3.5 billion impressions in the run up to Earth Hour, trending in at least 30 countries worldwide on the night.
Everyone can take part in Earth Hour in a joint mission to unite people in protecting our planet. Today it isn't just about switching off lights for an hour to bring attention to climate change but to increase awareness and encourage global conversations on protecting nature and our planet which is our home.
Virtual Spotlight

In 2021 there will be a video which the people from Earth Hour are asking that you share on social media so that the world gets watching and talking about climate change, so putting the spotlight on our planet.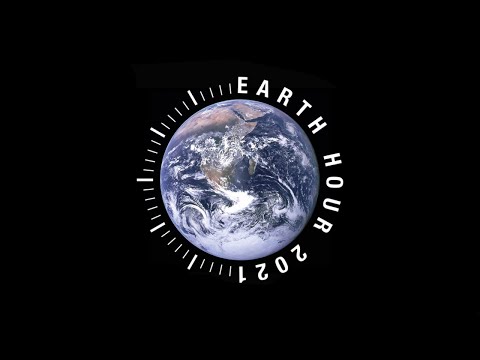 So will you be taking part in the Earth Hour Virtual Spotlight?
Earth Hour is this Saturday 27 March at 8.30pm
For more information go to:
www.wwf.org.uk/
or
www.earthhour.org/
or
www.connect2earth.org