family
How To Keep Your Horses Cool Throughout The Summer Months
Wow this weekend has been lovely, the sun has been shining and has given us a taste of summer, let's hope for lots more sunny weather throughout the next few months. Not only has it been sunny the clocks have also gone forward which is great as it means I can spend more time with the ponies on a night.
I have four long haired horses, which are bred for the winter weather and harsh conditions, so as summer comes around they can find it a little hot sometimes. So I find ways to make the lovely weather nice for them too and make sure they are comfortable throughout the sunny weather.
Which takes me on to this week's blog post.
I thought I would share my tips with you on how to keep your horses cool throughout the summer months...
First things first:
Make sure you have a constant supply of fresh water for your horse or pony.
The average horse will drink 5 to 10 gallons a day depending on the size of your horse and how active they are. Throughout the summer months they can drink over 10 gallons due to the heat so it's important to keep the water containers topped up for our four legged friends.
Provide shade/a shaded area.
All of my fields are surrounded by trees where they can shelter out of the sun. I also have large outdoor mobile field shelters for them, so if they want to be inside I know they have access to cool down.
Consider clipping the coat of your horse.
Personally I don't clip my horses as they don't have active ridden work, but if your horse has long hair and is getting ridden throughout the summer days than maybe consider clipping your horse as this will allow him to keep cool.
Choose your turnout times.
If you don't have shade in the fields but have a stable, it might be a good idea to keep your horse inside out of the sun during the hotter hours and turn him out during the cooler hours. I know lots of people who keep their horses inside during the day and throughout the summer turn them out on a night.
Keep your horse happy and hydrated.
Throughout the summer the main thing is to keep your horse hydrated and happy. Summer is the perfect chance to go riding with the lighter nights when you can spend time with your equestrian friends. I love sitting in the field with Alf and that is usually where you will find me when the sun is out.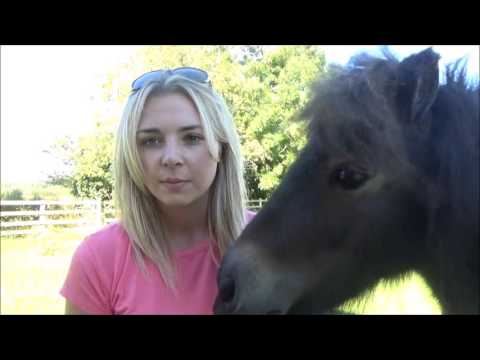 My last tip for the summer weather is to remember the sun cream for you and your horse.
It's very important to keep protected against the sun while at the same time having fun.