arts
Interview With Eurovision Hopeful Stefan
It's a case of fourth time lucky for Estonia's The Masked Singer winner Stefan, who is finally getting the chance to represent his home country at Eurovision after coming very close in previous Eesti Laul attempts. It would be fair to say that he never lost Hope, and that is something we are thankful for. We took a moment with him to learn a little more about his Eurovision hopes.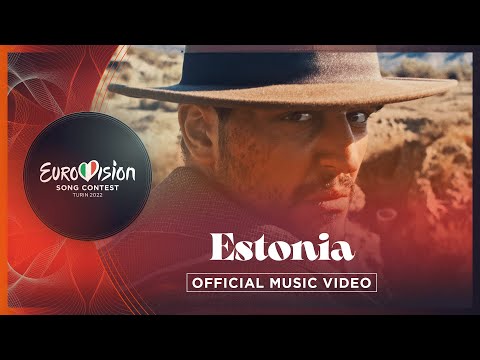 Hi, first and foremost, how are you?
Hello! I'm good, thank you for asking!
What an exciting 2022 so far... You must be thrilled with how it's playing out. What's been the highlight?
Well, it's probably not a surprise, but winning Eesti Laul and getting to go to Eurovision has definitely been the highlight, this year has definitely been a good year for me so far.
We absolutely love Hope. Tell us a little about the process behind the scenes in creating the song?
It has been a dark couple of years for us all, so during the pandemic I really wanted to write a song that would help everyone, including myself, push back the darkness, depression and evil and feel more hopeful for a better tomorrow. In terms of the actual process, it changes from day to day, but the chords, melody and lyrics sometimes come to me at the same time, and sometimes separately, and eventually we have enough to make it into a full song.
If you had to file it between two other songs, what would they be and why…
I will give you three - I think it would be in between something from Johnny Cash, something from Avicii and Ennio Morricone's theme from the classic Spaghetti Western, The Good, The Bad and The Ugly.
You are on countdown to Eurovision. How are preparations going?
Preparations are going very well. I am doing a lot of interviews and media, and when I have free time I am either trying to relax or rehearsing. I also have a lot of gigs and concerts that were already scheduled, but since I am always singing Hope, I think I can consider them rehearsals too.
How are you finding the pre-parties?
Well, they were all a lot of fun. I got to see so many new places and meet and connect with the other contestants, and I really enjoyed performing for different crowds and hearing them sing along with my song.
You are getting to see your competition up close, who have you been getting along with best?
Everyone has been really nice, but I think I've gotten the closest with Ronela from Albania and We Are Domi from the Czech Republic.
Who do you feel is your stiffest competition?
I think that this year there are a lot of very strong songs, but in regards to who is my stiffest competitor, I am not sure there is one. My song is really the only one in its genre.
What can we expect from your Turin performance?
Well, we no longer have the cowboys on stage with me and I am working with Estonian singer Jaagup Tuisk to make my staging more cinematic. My exact movements will be different too, since we have a different shaped stage — otherwise you can expect the same emotion and enthusiasm as I try to give in every performance.
What is your Eurovision ambition?
Well, obviously I am aiming for first place! I hope that people will vote for me and support me.
We really hope there is more music coming soon. Have you got a follow up single ready?
I am working on a few new songs that aren't quite ready yet, but there is definitely a follow-up single on the way.
And lastly, aside from Eurovision, what other 2022 plans do you have?
Over the summer I will perform a lot of gigs and concerts all over Estonia and I will release some new music, and hopefully an album. I am also hoping that I can collaborate with some of the other singers that I have made friends with through Eurovision.