arts
Interview With Eurovision Hopefuls Kalush Orchestra
Ukraine are firm favourites to win this year's Eurovision Song Contest. While there are some saying that Kalush Orchestra shouldn't be performing for political reasons, a great number are thankful that the stage in Turin will witness a live performance from the folk-rap pioneers, who effortlessly boast one of this year's biggest anthems. We caught up with the band's rapper and founder, Oleh Psiuk, to see how they are preparing for the competition and how music is key in keeping people's spirits raised.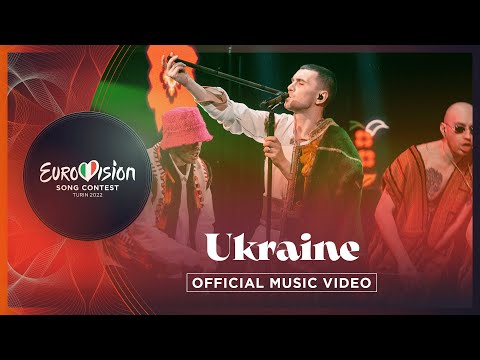 Hi, first and foremost, how are you?
Holding on.
2022 has been a challenging one, however, you are a beacon of hope with your upcoming Eurovision performance. Is that the reason you've opted to continue with your entry?
We are still volunteering and raising money but the main strength of our band is music. Through our music we are able to deliver the message to the huge Eurovision audience. This is our way to be useful to our country. Ukraine currently needs as much support as possible. We also want people in Europe to pay attention to Ukrainian music as it is - authentic and unique. This music should be on the world market.
With the war ongoing, how will you be preparing for Turin?
We actually have permission to go to Eurovision and perform. This is a special permit from the State, which allows us to travel only to this event.
For a long time there was no such opportunity to meet physically in Ukraine, so we rehearsed online. Then the whole group gathered in Lviv to spend our first rehearsal finally together offline. As for the concept of the staging it's done and we just need to place it nicely on the Eurovision stage. You will all be able to see the result in Turin pretty soon.
Of course, the preparations for Eurovision-2022 were challenging for us because of this war, but we are doing our best to bring the best performance for you.
You have actively worked on the frontline protecting Ukraine, how has that altered your perspective?
Oleg Psyuk founded own volunteer organization "Ty de?" (eng. "Where are you?") to help displaced Ukrainians find shelter, medicine or food. It's a small but active group of 35 volunteers. One of the members of Kalush Orchestra, joined the territorial defense in Kyiv. So we are all involved in the way we can. Our victory depends on it.
Artists have become voices of the people - Jamala, Melovin, Go_A to the young girl captured singing in a bunker. How important do you think the arts are in Ukraine currently?
Music is something that raises the fighting spirit of our people. Historically, all the events that took place with Ukrainians were reflected in poems and songs. This is what helps to create our history, to tell about our pain in creativity, and at the same time to be strong. We do say that music is the soul of Ukrainian people. So I'd say it is extremely important.
Your song, Stefania, has taken on new dimensions as a result of the war. Tell us about the songs origins.
Stefania
is a song written for my mother, long before the war. I have never dedicated a song to her, but wanted to for a long time. She lives in Kalush, my hometown in the Western part of Ukraine.
After the Russians invaded, many people started to look for an additional meaning in it. From the song about a mother, it has become the song about the motherland.
Stefania
is a mix of rap verses and a folk chorus and some hip hop beats. There are Ukrainian ethnic instruments, such as 'telynka', lead flute in the song.
We dig it out from many generations and add modern, contemporary elements, rap, instruments. In the end we have a combination of what our ancestors had and what the young people like today.
All the songs of Kalush and Kalush Orchestra are based on their own stories and experiences, absolutely all of them. Our other song
Home (Додому)
has gained no less popularity and is more relevant now than ever. So many Ukrainians had to leave their homes and they simply miss their homeland.
You are getting to see your competition up close, who have you been getting along with best?

During the promotional tour we were getting along well with most of the guys. Still I should say It was nice to meet Lauri Ylonen, the leader of The Rasmus, in person. Everyone has probably heard their songs, and now we are performing on the same stage. Also, it is very nice that the guys from The Rasmus really support Ukraine.
Who do you feel is your stiffest competition?
Honestly, we don't think about competitors. We are now focused on our song and staging. Also all participants are strong, because if it were not so, they would not represent their countries.
What can we expect from your Turin performance?
Work on the concept of the staging is done, we just need to bring it on the Eurovision stage. The Kalush Orchestra has its own style, which we plan to preserve and show to the world. Okay, one thing we can reveal, we are preparing new costumes especially for Eurovision.
What is your Eurovision ambition?
Eurovision is an opportunity to present our culture and our music. But this year we want to show the strength of the Ukrainian spirit and bravery in the arena as well. Representing Ukraine at this time - huge responsibility. As for the place, we want to win but not for us. For all Ukrainians.