arts
Interview With Eurovision Hopefuls LPS
LPS – which stands for Last Pizza Slice – formed in 2018. While they are still students, the group have managed to sail through the pre-selection process in Slovenia to win the chance to represent their country at Eurovision.
LPS if formed of five members: Filip on vocals, Gašper on drums, Mark on electric guitar, Zala on bass and tenor and alto saxophones, and Žiga on keyboard, while their entry is a quality bop that really stands out in the crowd. A heartbreaking story of a love lost, this is a classic bop that deserves a top 5 finish. We caught up with the band to find out a little more.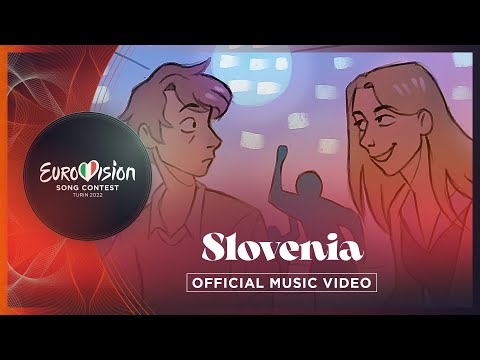 What's been the highlight?
The highlight thus far has definitely been the whole reception we received here in Slovenia. It makes us really happy that people here responded to the song in a way that they did and it definitely gives us confidence going forward in our musical journey.
Tell us a little about the process behind the scenes in creating the song?
Well firstly we wanted to create a nice and calm bossa nova song. The first melody idea came from Žiga Žvižej our pianist, and one time at rehearsals Gašper just started playing over it in a disco beat and we all thought it sounded great. From then on we each contributed in our own way to make the song the way it is. Its a cumulation of ideas from the whole band and we are happy that our final product works for the listeners.
If you had to file it between two other songs, what would they be and why?
We would be flattered to be filed between ABBA's 'Waterloo' and 'Samo ljubezen' by Sestre. We have immense respect and appreciation for both of these artists and to be mentioned in the same breath as them would mean the world to us.
You are still at secondary school, what drew you to Eurovision?

There are currently three of us in secondary school; Filip, Gašper and Zala. Mark and Žiga are already at college. Žiga is a long time fan of Eurovision. He presented us with the idea to sign up for EMA Freš (EMA's competition for unknown artists) and we all thought that this was a great opportunity for us to show the Slovenian public our song.
You are on countdown to Eurovision. How are preparations going?
They are going really well. The show in Amsterdam we just attended gave us great insight into how the real thing might look like and we are really excited for the big performance in Turin.
How are you finding the pre-parties?
We had just attended the one in Amsterdam and it was a great experience. All of the participants in this years Eurovision are very pleasant to talk to and it's an overall great time.
You are getting to see your competition up close, who have you been getting along with best?
We think everyone we met was really fun and friendly. We liked talking to all of the participants, everyone was really fun to talk to.
Who do you feel is your stiffest competition?
Its tough to say. We generally don't look at comments or what the internet has to say so we don't have any insight to who we might be 'competing' with the most
What can we expect from your Turin performance?
Bigger but still the same at heart.
What is your Eurovision ambition?
Reaching the finals.
We really hope there is more music coming soon. Have you got a follow up single ready?
We have many written singles. We just have to polish them and then record them.
And lastly, aside from Eurovision, what other 2022 plans do you have?
Finishing school is a top priority for all of us.