arts
Interview With Glass Animals' Joe Seaward
Formed a decade ago by childhood friends, Glass Animals are about to release their third studio album, Dreamland. With the initial release postponed by the quartet to "keep focus on the Black Lives Matter movement and the discussions taking place around racism and police brutality around the world," their ever-growing fanbase are counting down the days to the latest material from the Mercury Prize nominated troupe. Having heard an advance stream, we can reveal that fans will not be disappointed by their strongest collection yet. To learn a little more about the album, we caught up with drummer Joe Seaward.
First and foremost, hello and how are you?
I'm OK thanks - very excited to release our new record. Everything I do at the moment is focused on that.
Tell us about your upcoming album, 'Dreamland'...
The album was written at a time of confusion and worry that we were going through as a band (I had just had a very bad accident) - it's about looking back over your life and thinking about how you got here and what makes you the person you are. It's being released into a world now where everyone is worried and confused - and in that way is really quite appropriate I think. We had no idea that would be the case when we were writing it, but things have worked out that way.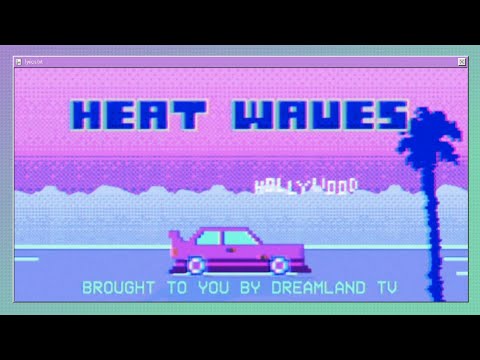 How do you feel when releasing a record?
It's exciting, nerve-wracking, hard work... It's intense. We want it to have the best life it can have and have to try and find ways of giving it that. Lots of the traditional ways of releasing music have been taken away because of Covid. so we have had to find new ones. It's an exciting time - like your first day at school with no idea what is waiting for you.
Tell us a little about your creative process...
Dave (Bayley) is the producer and lyricist. Normally he comes to us with beginnings of songs and we flesh them out together. He will then take them away and create the sonic world, and add vocals. We will then finish the song off together. They all have different beginnings though, there's not one rule
Define your sound in five words…
I don't think I can do that... That's your job not mine. I'm too close to the music to know what it sounds like.
What was the first song that caught your attention?
Ever? I remember demanding to listen to 'Thriller' by Michael Jackson when I was very small. I still do tbh. What an incredible record.
What was the first song you bought?
The first album I bought was '(What's The Story) Morning Glory?' by Oasis... It was Number One at the time I think. I didn't really know what I was doing, but I'm quite pleased with it as a first record now.
What was the best concert you have ever seen?
Oh god, where to begin? I've been very lucky to have seen some incredible performances - LCD Soundsystem, D'Angelo, Radiohead… I saw Arctic Monkeys in a room of about 20 people in Oxford when I was 15. I'd definitely go back and watch all of them again.
What did the experience teach you that you have translated to your own shows?
I think that all of those bands I mentioned are confident. It's something that is very reassuring to an audience, when you watch someone on stage who look like they are meant to be there. Sometimes you see performers who look nervous, Or bored. Or arrogant - and that really ruins the show. All of the bands I just mentioned carry themselves really well.
What other artist are you most excited to hear from?
Arlo Parks is a brilliant new singer from the UK who I think is really exciting.
If you could work with them, what would you hope to record?
Might have already done that...
If you could jam with one artist alive or dead, who would it be?
Bill Withers
If you could have written one song by another artist, what would it be?
'(Sittin' On) The Dock Of The Bay' by Otis Redding. One of the most beautiful, simple songs of all.
Someone is making a film of your life, who will play you?
Lol. No-one is making a film of my life!
'Dreamland' is out on August 7.