arts
Interview With Limahl
Mention the song
Too Shy
to anyone who was around in the early 80's and no doubt they will remember the song that propelled Kajagoogoo to Number 1 in the UK in January 1983. The song was a worldwide hit, even reaching Number 5 in the American single charts.
Lead singer Limahl (an anagram of his surname) went on to have solo hits including
Never Ending Story
. His new single
Still in Love
was released in early June. With this in mind I asked Limahl about his career to date including the unforgettable hair cut he had back then.
With Kajagoogoo success seemed to come quite quickly for the band, would you agree?
Before I joined the band the other 4 in the group had been together 4 years already and then 2 years with me before we had the success with
Too Shy
.
The first year of our success was amazing with so many firsts, such as first appearance on Top of the Pops, our first Number 1. The single went into the charts at number 33 then up to 10, then 5, up to 2 and then Number 1. My memories are overwhelming positive of that time in my life. Freddie Mercury was on the same record label, EMI as we were so I was invited to a private party he was holding - I even shared a cigarette with him.
The band did the Children's Royal Variety performance and we met Princess Margaret, on another occasion I got to meet Princess Diana too, so yes there are some very good memories.
Who decided on the distinctive haircut you used to have?
Good question. You might think it was a corporate decision by the record company who brought in a stylist but that was not the case.
I had blonde bits in my hair 2 years before I joined the band. I had been appearing in the musical Godspell which has 6 boys and 6 girls in it. The girls all had different hair colouring such as one blonde, brunette etc but the guys all the same colour of hair so I said to the director that all the guys looked the same so he suggested that I go out and get my hair done a different colour, something more organic so that's what I did and ended up with the blonde bits in my hair.
You had some colourful clothes back in the Kajagoogoo days, have you kept any of them?
I wish I had. The only thing that I have left is a suit I bought in Tokyo, the assistant in the shop said to me that Freddie Mercury had bought the same suit too, so I thought if it's good enough for him, it's good enough for me. I never actually saw him wear the suit though, he probably had so much money it didn't really matter if he wore it or not.
How did you get to record Never Ending Story with the famous record producer Giorgio Moroder?
It was the suggestion of the record company. The first Now That's What I Call Music had just come out and
Only For Love
, my first solo single was on there. EMI suggested that I go to the Tokyo Music Festival and I met Giorgio there. He called up my manager later and we then recorded the vocal.
That song and Too Shy seem to have kept the offers coming in, is that true?
I joke that
Too Shy
and
Never Ending Story
never stole my phone ringing or the emails coming in. With
Too Shy
it has gained so much value with time, I suppose it is like an antique vase at an auction that increases in value over the years. The song is nearly 40 years old but people have such strong memories such as the first dance at a wedding or the time you had your first kiss. It also keeps me in work with the Retro Festivals all over the world.
I remember seeing Kajagoogoo in Sheffield in 2009 when you reformed and you played on stage a cassette of Too Shy being recorded, do you still have it?
I do but I have a digital version now. The cassette was the five of us writing the song in Nick's (Nick Beggs) living room in Leighton Buzzard, you can hear Nick talking, the phone ringing - it was a great moment in time. We used to hit the record button all the time and record the tracks.
I was speaking to Jez (Jez Strode) the band's drummer yesterday as I had seen a post he had put on Facebook about the first anniversary of the death of the band's manager Paul Ryan, he was only 60 years old. I didn't know that Paul had died, Nick had sent out an email to everyone but the one to me went to the wrong email address.
I have not really had much communication with Nick but I understand that he is starting to warm to the idea of the band reforming, I would definitely be up for it.
You have a new single out, Still In Love, has it been a busy time for you?
I must have done over 100 interviews, a lot of times it is the same questions asked in a different fashion. Nowadays there is so much media to cover such as radio, internet, Print, podcasts etc. I am working hard to promote the single as it is not on a major label. The video is on YouTube and in the first 11 days it had 23,000 views which is amazing. There is a lot of genuine fondness for the song. The 80's seems like yesterday sometimes and in another sense a lifetime ago.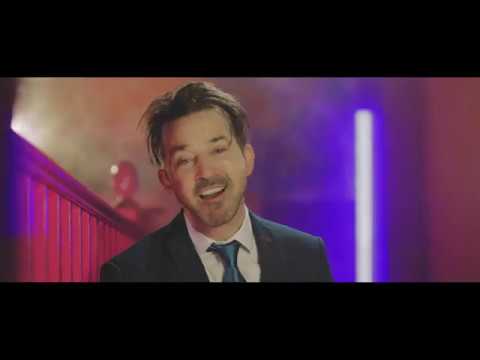 Who are you listening to at the moment?
Let me check my Spotify playlist. I like The Stereophonics, Years and Years, Dua Lipa, I have on there No Roots by Alice Merton, Strong by Mark Kingswood, I think Jack Savoretti has an amazing voice, there is Niall Horan on there as is Michael Kiwanuka.
Do you ever come back up north to your hometown of Wigan?
My mum still lives up there but we brought her down here to stay with us when the Lockdown was on. She stayed 7 weeks with us and 3 weeks with my sister Caroline. I am actually going up to Wigan again in a few weeks time. I have lived though most of my life down in London, more than 30 years. We moved to Hertfordshire a few years ago and I have a garden now, it's got plants and flowers in it but I'm not growing anything like vegetables, it's great like to be able to sit outside in the garden.