family
Leeds Cancer Survivor Takes The Rein To Race For Life At Home
A Leeds cancer survivor is set to 'Race for Life at Home' – on the farm - and carry on the fight against the disease as the nation looks beyond lockdown. 
Catherine Meeson, who was diagnosed with breast cancer in October 2014, will mark that milestone by completing her own 5K to raise funds for Cancer Research UK - with the horse that got her through the emotional side of recovery.
Grandmother Catherine, who lives in Burley, and her equine partner JD,  will join thousands from across the UK who have all vowed to run, walk or jog 5K either alone or in small, socially distanced groups this April and raise money for life-saving research.
People can visit
raceforlife.org
 to sign up to Race for Life at Home for £5 then receive a Race pack which includes a medal.  Money raised will help scientists find new ways to prevent, diagnose and treat cancer, helping to save more lives.  
Staggering drop in income
Cancer Research UK is predicting a staggering £300 million drop in income caused by COVID-19 over the next three years which could put future medical breakthroughs at risk. All 400 mass-participation Race for Life events across the UK were cancelled last year to protect the country's health during the pandemic. 
And events that were scheduled for this spring and early summer have also now been postponed. This includes the Race for Life 3K, 5K, 10K and Pretty Muddy events which had been due to take place at Temple Newsam Leeds on Sunday June 6. 
Personal experience
Former HR advisor, Catherine knows exactly how vital it is to keep raising funds for life-saving research.  
The 63-year-old said:  My cancer was detected through a routine monogram. I'd just stared a challenging new job, so I'd postponed my by appointment by a month. I felt fine, so I was shocked to be called back and then told I had cancer.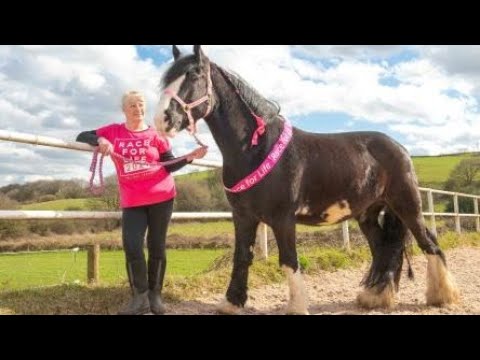 Thankfully the mammogram caught the cancer in time and Catherine went on to have a lumpectomy, chemotherapy, radiotherapy and a course of Herceptin.
But Catherine struggled. "From the moment I heard the words 'you have cancer', everything became surreal, like this whole thing was happening to someone else. I couldn't get it into my mind. Going through the actual cancer treatment was tough enough, but it wasn't until the end of my treatment that the whole enormity of the situation hit me really hard. There were no more hospital appointments to attend, no more contact from the doctors and it became a very lonely place. The end of treatment was actually the beginning for me. I fell into a black hole, started experiencing severe anxiety, panic attacks, which meant I couldn't event go to the supermarket without having a mini meltdown. I was lonely because I couldn't explain to anybody else how I felt. I gave up my job. I knew I had to get some outside help from people who would understand what I was going through."
Equine assisted therapy
Catherine was referred for equine assisted therapy with Equine Pathways UK, based at Carr Hall Farm in Gildersome, Leeds. She'd had a passion for horses since childhood and was able to build a strong and unique connection with one of the therapy horses, JD, himself a rescue horse, which helped restore her confidence and self-esteem.
She said: "I was surrounded by 62 acres – a peaceful haven of lush green paddocks, trees, the sounds and smells of wildlife and horses. But it was JD who played a pivotal role in restoring my mental health, we helped rescue each other. The hard work involved in caring for him and the horses vastly improved my physical health too. But it wasn't a quick fix and it took 18 months before I was truly able to move on from the trauma that cancer inflicted on my life.
"Cancer and working with the horses have taught me a lot about myself. I don't worry about the small stuff anymore. I am so grateful to what I have and for each new day that I'm still here. It took cancer to make me realise not just how precious life is, but how much I wasted it by always putting others first. If you don't look after yourself, how can you look after others.
"The mammogram that found my cancer and the treatment I had to fight it, especially the drug Herceptin, which Cancer Research UK helped develop, undoubtedly saved my life. Then JD and the horses saved me."
The horses and Carr Hall Farm are still a major part of Catherine's life and she continues to volunteer there three days a week.
"I take JD for long walks around the fields as he is not ready to be ridden yet, so he will be the perfect partner to join me for our 5K Race for Life at Home – on the farm. Other people and horses at Carr Hall are going to join in and support me too.
"He loved getting dressed up in pink – with a pink halter and rein, and his mane and tail specially plaited with pink ribbon, so we certainly look the part!
 "I'm so excited about my Race for Life at Home challenge and I'm looking forward to the chance to raise funds for research to help develop even more effective treatments for cancer, like those that helped me. It is my way of giving back."