lifestyle
Review: Spirit Of Stonewall Gins
On June 28, 1969 the world changed. The Stonewall Riots in Greenwich Village New York, which were started by a group of trans women, with the key three players black trans women, saw the LGBTQI+ start a push back against the discrimination they had experienced for far too long. While the change has been slow, huge headway on acceptance has been seen around the world. Yet, as the news this week has clearly demonstrated, these large steps forward sometimes are hit by huge barriers.
While we are not here to discuss the details of the battle against prejudice, which his week has seen transphobia heavily discussed in association with J.K Rowling at the same time as Donald Trump allowed a legal battle by religious adoption agencies to allow them permission to discriminate against gay adopters, and at the same time allowed US insurers to prejudice against LGBTQI+ customers. It is clear the battle is far from over.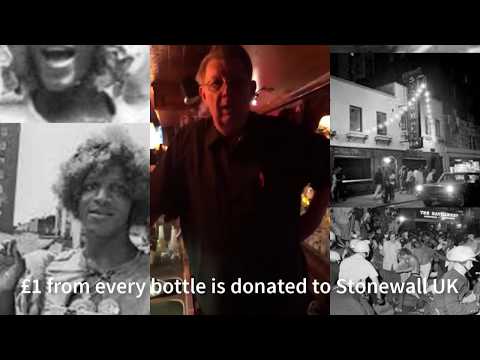 But that is not the reason to indulge. Now I do not profess to be a drinks aficionado. I am a social drinker, who is a little bit picky, but I do tend to enjoy a good fun and tonic (probably my husband's influence as he usually opts for a classic G&T!)
So when approaching the London Original, I had firm ideas of what to expect. For me, most gins are unapproachable without a mixer. Not the case with Spirit of Stonewall. While I would not drink it straight, the depth of flavour and intricate citrus notes are rather lush. When mixed with my chosen tonic, a light Indian, this fused together to form a truly refreshing experience. As someone who normally veers towards a flavoured gin, I have to concede that this would tempt me to join my husband more regularly with a G&T.
But for me the real treat was the Pink Rhubarb Gin. As a flavour of gin that I would normally select, I was very excited to see what Spirit of Stonewall offer. Again a taste without a mixer was a revelation. The flavour is subtle and not too sweet, but leaves a lovely sensation as it goes down. I opted to mix with a Ginger Ale, as is my usual preference. And wow. What a winner! It was light, not too sweet but the flavour of the rhubarb really stood up on its own against the Ginger Ale.
While the charitable leaning of Spirit of Stonewall should be incentive enough to at least taste their product, the gin itself is easily up there with the finest products on the market.
It is safe to say I have a new favourite.
Spirit of Stonewall Online