family
Enjoying The Sunshine....
The weather this weekend has been amazing in the Yorkshire Dales, apart from some light showers yesterday it has been perfect. I saw the weather forecast last week and had my fingers crossed that it would be sunny over the weekend so I could play with Alfie, take some photos of him and clean out my tack room which is full of old horsey products.
Unfortunately I spent most of the weekend with Alfie and didn't get around to all the 'jobs' I should have done, which is how things tend to go when I'm with Alfie and the horses as I just love spending time with them.
The reason behind making the lollies was because Alfie and Badger both have darker coats which causes them to get incredibly hot when the sun shines.
I've had to make sure their water buckets are kept topped up four times a day to make sure they have a constant supply of water in the warmer weather.
I was sat cooling down with a lolly and thought I could try to make them for the horses to help them cool down. So I set about making them with simple ingredients. I just used water, apples and carrots and they ended up being a huge success! The horses loved them. Alfie was the biggest fan of the lollies and thoroughly enjoyed licking them. The lollies seemed to be a huge hit and even seemed to cool them down for a couple of hours, so that was great!
Here is how I made them: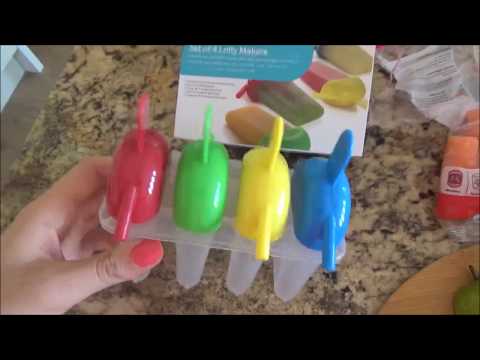 Alfie loves it when the sun is shining. He loves running through the paddocks and the fresh grass the summer brings! In winter our paddocks are often stripped bare of all grass and we have to constantly feed the horses hay. As soon as summer hits we always have too much grass so it is one extreme to the other.
Throughout the summer it is incredibly important to watch how much your horse is eating. Alfie can soon start to get overweight with all the lush grass because he is so small which can lead to all sorts of health problems.
Horses are known for being trickle feeders as they constantly graze the grass in the fields. It can be really hard to judge how much grass and land your horse needs but there is some amazing advice out there and online. So if you're unsure it is probably best to ask an expert's opinion for some advice so your horse can be happy and healthy.